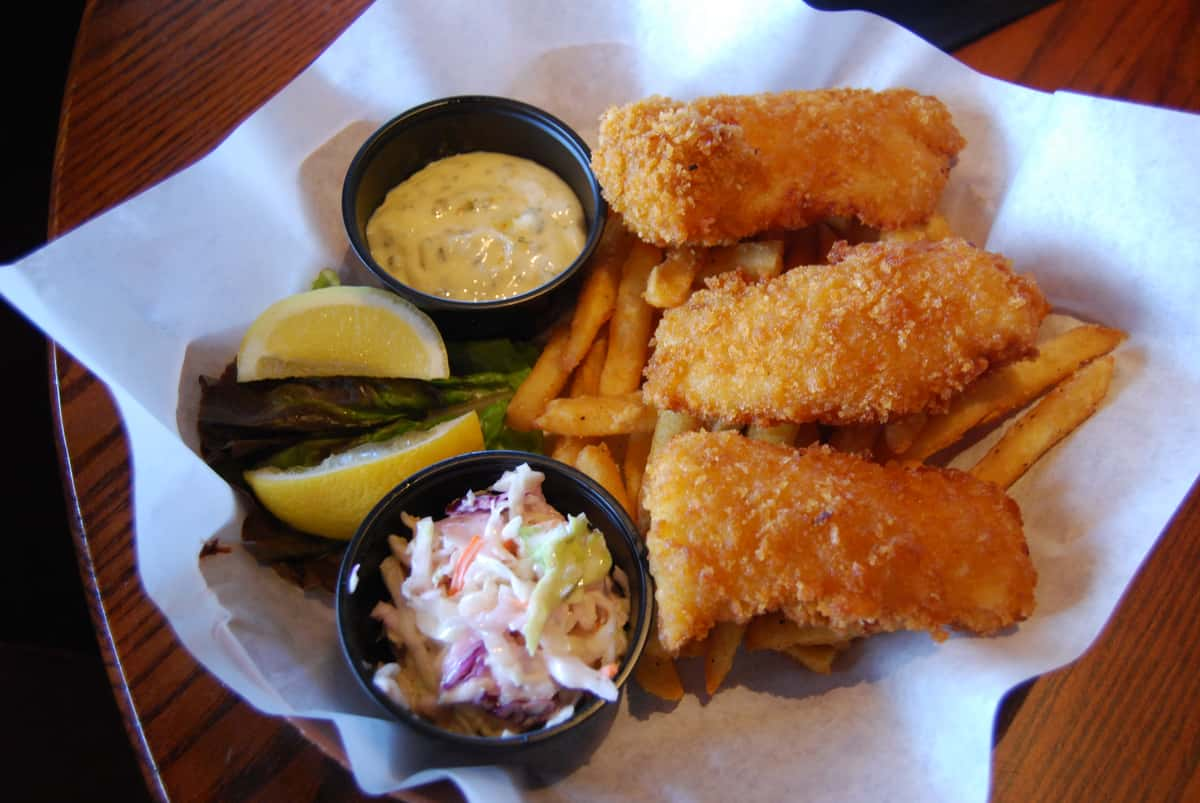 Our Menu
Check out our new dish images! (Thanks kitchen crew!!)
Become a VIP
Receive updates on special events, new menu items, menu reviews, and more!
McGraff's American Grill Menu
Like any of the items you ordered?
Thanks for visiting! We'd love to have your feedback.
Weekly Specials
Available June 6th - 13th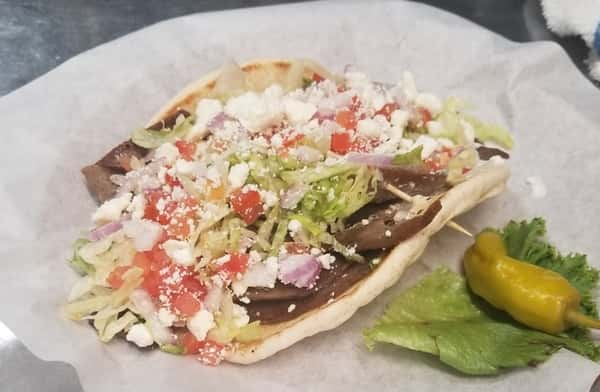 Gyro
11.95Your choice of beef/lamb combo or chicken breast with tomatoes, lettuce, red onions, feta, and house-made Tzatziki* sauce. Served on toasted pita bread. Choice of one side

*Tzatziki is made simply with yogurt, drained cucumber, olive oil, fresh herbs (usually mint or dill), garlic, lemon juice and salt.
Fired up & Kickin' Ash
BKQ Specials - Father's Day Chicken Taco Feast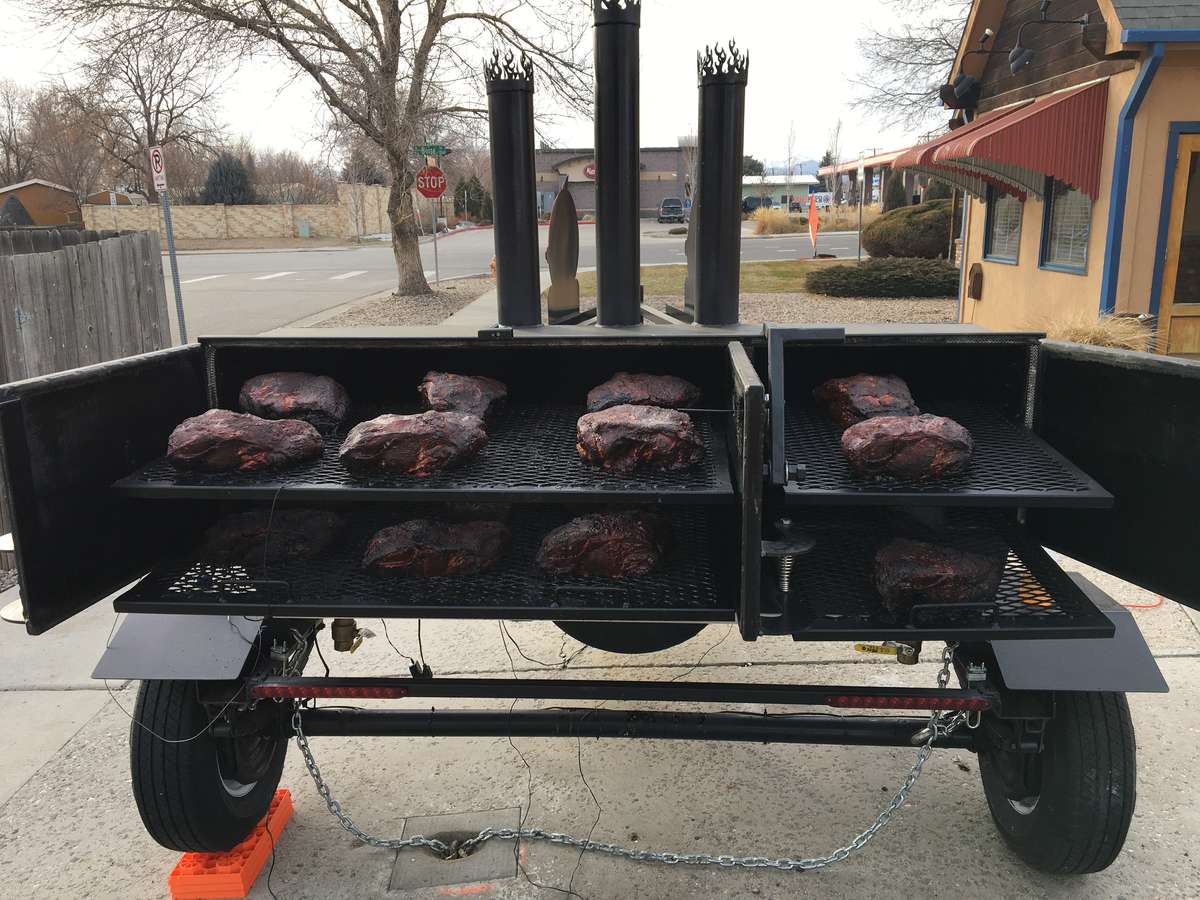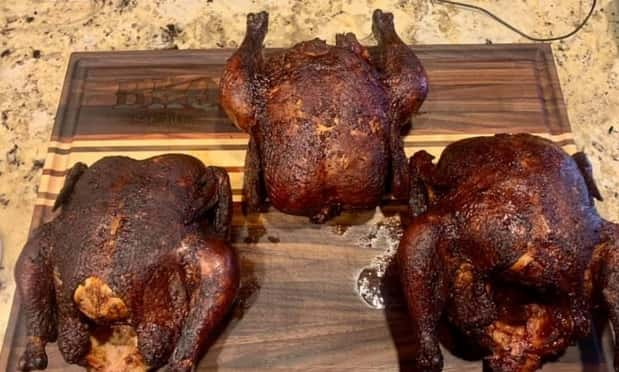 Featured
Family Style Chicken Taco Feast
26.99This feast will come with house-made re-fried beans, slaw, pickled red onions, salsa, salsa, pico de gallo, corn tortillas, cheese, and a pecan smoked bird (See image).
Served with BKQ Jalapeno green hot sauce and sour cream. Guacamole available upon request.
Feeds 4+ so bring friends and family!
Soups and Side Salads
McGraff's Dressings: Creamy Roasted Garlic, Balsamic Vinaigrette, Greek Vinaigrette, Ranch, Blue Cheese, Honey Mustard, Lite Italian, Thousand Island, Oil & Vinegar, Caesar, Thai
Dips
Your choice of one side. 
Double the Meat...4.00 | Make it a Wrap...1.00
Sandwiches
Your choice of one side
Burgers
Your choice of one side.
McGraff's Burger Temperatures
Rare- cold, red center • Medium Rare - warm, red center • Medium - hot, pink throughout burger • Medium Well - hot, pink center • Well - brown throughout, still juicy • Extra Well - brown throughout, little or no juice
Burger Toppings
Personalize your sandwich by adding any of the following toppings for .25 each:
American

4-cheese blend

Mozzarella

Smoked GoudA

Cheddar

Pepper-Jack Cheddar

Swiss

Cream Cheese

Bleu Cheese Crumbles

Smoked Bacon

Black Forest Ham

Fresh Jalapenos

Pickled Jalapenos

Crispy Fried Onions

Sauteed Portabellos

Sauteed Mushrooms

Sauteed Green Peppers

Sauteed Onions

Green Chiles

Green Onions


Brown Gravy

Pork Green Chile


And finally... Cajun Blackening
McGraff's Sides
NEW! Tater tots

French Fries

Cole Slaw

Cup of Soup


Broccoli

Seasonal Veggie

Scalloped Potatoes (add $1.00)

Mashed Potatoes

Loaded Mashed Potatoes (add $1.00)

Onion Rings (add $1.00)

Sweet Potato Fries (add $1.00)

Side Salad (add $1.00)
Entrees
Add a bottomless Greenhouse or Caesar Salad for $2.50
Entree Salads
McGraff's Dressings: Creamy Roasted Garlic, Balsamic Vinaigrette, Greek Vinaigrette, Ranch, Blue Cheese, Honey Mustard, Lite Italian, Thousand Island, Oil & Vinegar, Caesar, Thai
Pizzas and Calzones
10" Original crust with 4 toppings - $13.25
Additional toppings (5+) 50¢
*GF (cauliflower) crust available...add $2.00
Create Your Own Pizza
Up to 4 Toppings $12.25
Choose your sauce: All sauces (GF) except for the Pork Green Chili
Marinara
Pesto
Alfredo
BBQ
Herb Oil
Pineapple Chutney
Pineabble Chunks
Spinach-Artichoke
Choose your additional toppings (.50ea)
NEW! Pulled Pork

Italian Sausage

Hamburger

Pepperoni

Chicken


Ham

Cream Cheese

Feta Cheese

Smoked Gouda

Red Onions

Black Olives

Green Olives

Spinach

Green Peppers

Red Peppers

Green Onions

Kalamata Olives

Fresh Jalapenos

Pickled Olives

Fresh Basil

Pineapple

Artichokes

Green Chilis

Roma Tomatoes

Mushrooms
Beverages
Free Refills
Coca-Cola
Barq's Root Beer
Fresh Brewed Iced Tea
Coffee
Diet Coke
Fresca
Sweet Green Tea
Sprite
Ginger-Ale
Peach Tea
Mr. Pibb
Minute Maid Lemonade
Sweet Tea
Not responsible for typographical errors. Pricing on this website may not timely reflect the current pricing model due to the webmaster's indolence as a result of his perception of his underappreciated value for the services he brings to the table. Sure, everyone knows HTML5, PhP, mySQL, VBS, JS, and how to redirect old URLs from Domain accounts no one knows the passwords to. Yea, I got this.
But I digress... Anyway, although we strive to maintain accuracy. Let us know if something doesn't look right and we'll correct it as soon as possible.
-We use the term "Gluten-Friendly" vs. "Gluten-Free" because we cannot guarantee 100% Gluten-Free on selected items despite our best efforts and want full disclosure.
*These items are served raw or under-cooked to your specifications. Consuming RAW or UNDER-COOKED meat (poultry, seafood, shellfish, pork, etc.) may increase your risk of Jason foodborne illness